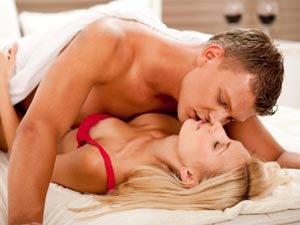 Men get excited either with the physical view or through little imagination. For women the case is completely different. Lovemaking for them is based on romance and mental bondings. After lots of effort, you excite your woman but during the intercourse, you reach climax early. How to avoid reaching early climax? Here are few tips to enjoy your lovemaking session to the fullest by controlling your drive whilst enjoying pleasure.

Tips to avoid reaching early climax:

Number of times: It is true that the more number of times you make love, the more time you take to reach climax. The first climax generally doesn't take much time therefore making your woman disappointed. Try multiple orgasms depending on the interest and health. Making love more than once at a time increases endurance and avoids reaching early climax.

Unprotected intercourse: Avoid unprotected intercourse without condoms. This increases your drive as direct touch is sensational and highly effective in increasing the mood. By wearing condoms, you can last longer in bed.

Avoid too much foreplay: Excessive foreplay can reduce your mood whilst you try to excite your woman. When the woman is really excited, it is best to avoid stretching foreplay. The intercourse should be followed immediately so that both can enjoy the orgasm.

Look at the pace: The pace of pushing during the intercourse can directly impact the climax. To last longer in bed, observe your pace. Doing it fast can make you reach climax early whereas going in th medium pace helps enjoy and feel more.

Control: When you feel you are about to cum, pause the intercourse for few seconds till you feel you can control. Controlling is the key to avoid reaching climax early and last longer in bed.

Try these ways to avoid reaching early climax and enjoy the lovemaking session.