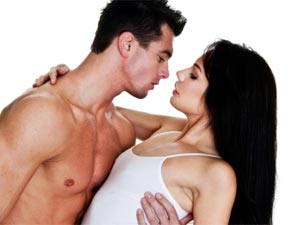 Music is a romantic way to set the mood for lovemaking. You must have seen the effect of romantic music which is played softly in the background during an intimate scene. Play the right music which has sensual beats to excite each other and increase closeness. You can enhance the sensual mood by dancing on the romantic songs. To spice up the moment and get him/her into the mood for making love, here is a list of hot and sensual romantic songs.

List of romantic songs to spice up love:

Tonight I'm loving you: This song by Enrique Iglesias has captured the minds of many couples. This song also has a dirty version which is most commonly played to have a sensual dance. The lyrics of this sensual song also convey the message indirectly.
" Nobody's ever made me feel the way that you do..
you know my motivation, given my reputation
please excuse me I don't mean to be rude
but tonight I'm loving you...."

Your body is a wonderland: The soft and soothing music of this sensual John Mayor's song can set the mood for making love. A close dance on this song with your partner and whispering the lyrics can set the mood on fire!
"You want love, we will make it
swim in a deep sea of blankets
take all your big plans
and break them
this is bound to be a while
your body is a wonderland!"

I wanna love you: A hot pick among lovers is this Akon's song. If you are in a mood and want to signal your partner then just play this track and grab hold of her. You can also play the dirty version of this song to spice up love. Play with her strands of hair and sing along!
"I know you see me looking at you
when you already know
I wanna love you
you already know girl!"

(I wanna be) your underwear: The classic and all time favourite Bryan Adams song is the hot pick for couples. The lyrics of the song show th intense love to be with her and the also sets the mood for making love.
"I wanna be your sleeping bag - baby slip inside
Let me be your motorcycle n' take you for a ride - alright"

Waiting for tonight: You can try a striptease while dancing to this song and signal your man that you were waiting for him since a long time! This song by Jennifer Lopez is loved by women.
"Waiting for tonight
when you would be here in my arms
waiting for tonight
I have dreamed of this love for so long"

These are the hot picks for a romantic lovemaking session. Try playing these songs to spice up love and set the sensual mood for making love.