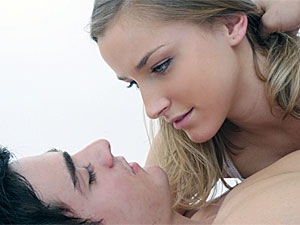 It is often believed that only women love foreplay. Is it true? Well the answer is No. Even men crave for foreplay and the moves which women do to drive them crazy. Men love to fantasize and this is what makes them crazy for foreplay. The oral love which a woman gives to a man makes him more excited to make love. Lets check out what moves woman does to excite a man.

Foreplay men love and the moves woman makes:

1. Men love to watch visuals. When a woman tries to excite a man, she tries some wild moves which makes the man go crazy in seconds.

2. Wearing sensual outfits especially lingerie is a sign of sensuality which excites the man fall for her.

3. One of the woman moves which drives a man crazy is talking dirty. The way she talk and asks for orgasm makes the man feel good and wanted.

4. The way of undressing and feeling the man's body makes the foreplay erotic for the couple.

5. Men love striptease. Try to striptease and make it erotic. Add music and create ambiance as a man loves such a move of woman

6. Men love to enjoy foreplay. A hand job can make it good to enjoy male orgasm but men crave for mouth job which is seldom liked by women.

7. Even a sign of making love by the woman by texting or mailing is a nice move which men love.

8. Appreciating the actions and moves of the man also encourages to do more!

9. If the woman wears or does anything which her man likes also drives a man crazy. It helps stretch foreplay.

10. Footsie is flirtatious and intimate. This is a nice sign of sensuality to give the hint of making love. Try it on a man and see the magic of footsie move of a woman.

These 10 points makes a men love foreplay as the moves woman makes can add more to the orgasm session!