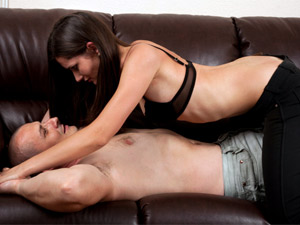 As you have read 6 best lovemaking positions to excite women. Here are best lovemaking positions which women love and is pleasurable to the men too!

Man on top: This is one of the most widely preferred lovemaking position which is loved by couples. In this missionary position, the couple can cuddle and kiss each other while enjoying the pushing and jerks. The penetration can be deep or shallow depending on the angle of stimulation. Even small adjustments like bending knees on the man's shoulders can make it feel great! Woman can feel more sensation if they place a pillow beneath their bottom.

Woman on top: This orgasm position is loved a lot by men as it doesn't require hard work of the man. Even the woman find it easy to control the depth and pace of the intercourse. This lovemaking position is satisfying for the woman who is anxious and also for them who suffer from loss of libido. It is good for pregnant woman and heavy weight men.

Standing position: The man grabbing his partner and leaning towards the wall is exciting but tiring for the man. Even after being tiring, men love the deep penetration and the standing lovemaking position is good as you cuddle her and kiss her easily. But height problem can be a problem so make the woman stand on a small table and spread her legs while you penetrate.

Slab-sitting: Let her sit on the bathroom slab and wrap her legs around your waist. Adjust the levels to ensure deep penetration. This orgasm position is best for couples. Man can caress his partner's body while having orgasm. The jerks are very important to get pleasure.

Spoon position: this is incredibly comfortable and the position is of a spoon. The woman's back is faced towards the man so basically the penetration is from behind. The chances of playing with her body are more in the spoon position. Slide behind and make her sit or lie down with a curve of a spoon. Spread her thighs and start the intercourse. If you love to hear her moaning then try this orgasm position as women love it.

So, try these best lovemaking positions to ensure pleasurable orgasm and don't forget to be naughty. Talk dirty and make her feel comfortable.